What is a BID?
A Business Improvement District, or BID, is an arrangement whereby businesses collaborate to decide what services and improvements (in addition to those already provided by the public agencies) they wish to make in their location, how they are going to manage and deliver those improvements and what they are prepared to pay to make them happen.
As central and local government funds steadily decrease, a great many town centres are deciding to adopt or continue this private sector management model called BIDs, to better fulfil the wishes and wants of their business community.
Experience Guildford BID is an example of this and is funded by retail and leisure businesses in the area that pay a set levy based upon their rateable value. This investment is ring-fenced and can only be spent within the BID area on the ideas and themes agreed and voted upon in a business plan.
We move forward for you.
Get in touch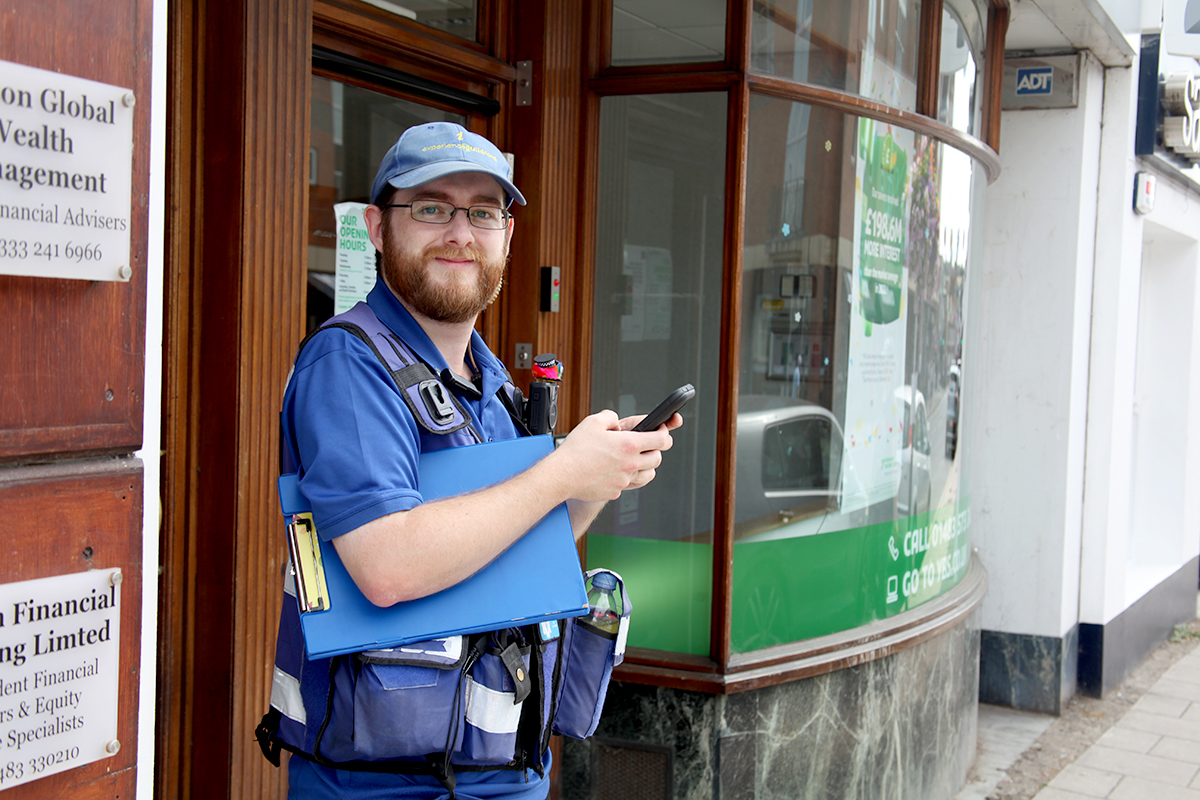 Benefits of the BID
Promoting…
awareness of the town
Enhancing…
the safety and cleanliness of the town
Striving…
to improve town parking and access
Providing…
business support for BID members
Looking for commercial property to let in Guildford town centre?
Completely Retail's Property Portal is a one-stop shop for prospective commercial tenants looking for the perfect site for their retail or leisure business.
View available units
Some recent successes…
Below are some of the highlights of what we've been able to deliver to support our wonderful Guildford Community:
Our recent Customer Services Awards in early September saw new category finalists and winners (some in businesses as young as 4 months old!) celebrate their dedication to providing exemplary customer service in their business in Guildford.

On Tuesday 1st August, the Guildford Business Crime Reduction Partnership's DISC system went live with Surrey Police contact centre to enable direct crime reporting. This has meant businesses to save time on doubling up on reports and provide Surrey Police with intelligence on known and unknown offenders. So far several reports have gone in from the platform and it has been well received from Surrey Police.

2023's Fun Time Thursdays in August saw the biggest turnout yet: Circus School attracted around 250 attendees with an amazing show in Allen House Grounds with support from The Hideaway Cafe Bracelet Make and Take with Indigo Moon Holistics sold out of beads an hour before the end! Dino Takeover saw many people learning about dinosaurs at The Electric Theatre and meeting some of their favourite ones! Let's make art in White Lion Walk saw many children creating pieces for their wall at home with their name in

Experience Guildford funded 40 extra hanging baskets for the town to make it look even more beautiful!

This year we've supported Guildford Fringe Festival, Guildford Shakespeare Company, Guildford Bike Race, Guildford Book Festival, Guildford in Bloom, Blooming Picnic, Guildford Walkfest, Car Free Day, ACM and University of Surrey Freshers Fairs, British Sign Language Festival, Guildford Lions Firework Fiesta.

The Real Change Guildford initiative has reduced begging and homelessness on our streets, whilst helping many take new steps to a brighter future.
Download Business Plan
Board of Directors
Sally Anne Lowe
Yvonne Arnaud Theatre, Chair
Jane Lyons
The Keep, Deputy Chair
Andy Wood
HSBC, Finance Committee Chair
Ian Blyth
The Mandolay Hotel
Ian Forward
Aux Nightclub
Lisa Taylor
Guildford Institute
Tom Hunt
Guildford Borough Council
Dawn Hudd
Guildford and Waverley Borough Council's, Joint Strategic Director
Nick Wyschna
The Fallen Angel
David Goddard
Biddles of Guildford