A stunning High Street steeped in history and beautiful architecture
On the doorstep of the North Downs, Guildford is situated 27 miles south west of London.
A riverside town in the heart of Surrey, Guildford boasts a stunning High Street steeped in history and beautiful architecture. With its cobbled street, and the famous Guildhall clock Guildford offers so much choice, you can find something for everyone! From the ruins of Guildford's Norman castle form a beautiful backdrop to the award-winning castle grounds and the intact Mediaeval Great Tower offers panoramic views of the whole town from the top.
Guildford Town has an abundance of award winning independent restaurants and retailers, as well as your much loved brands to choose from. Our vibrant town centre is recognised as a safe and enjoyable place for a night out (marked by the Purple Flag) with lots to offer.
What's on?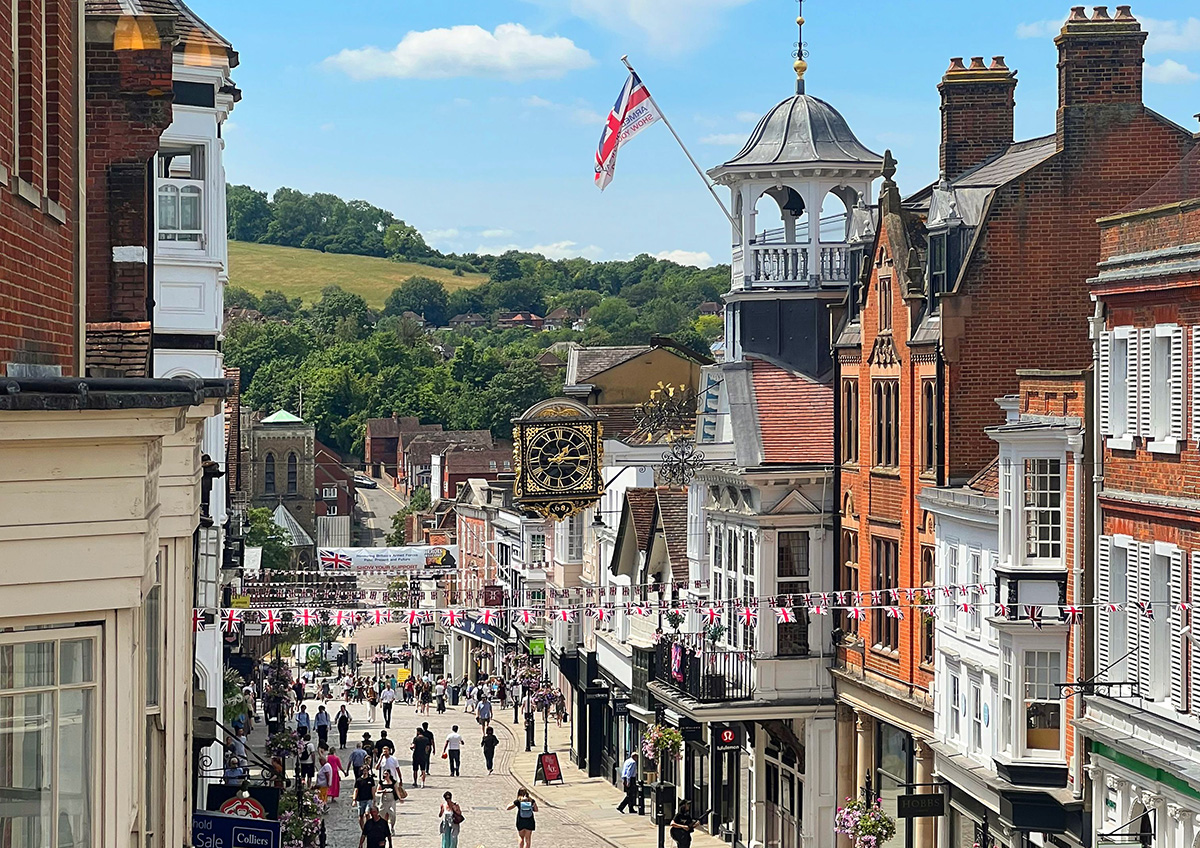 Visiting Guildford
Looking for Family fun? Retail therapy? Unique Independent Shops and Restaurants? Business Opportunities? Look no further – Guildford has it all!
As you'd expect for a town at the heart of so many things, Guildford is easily accessible wherever you're coming from and however you choose to get here.
There are options to come by bus, train, bike (with various bike racks in town) or lovely walking routes where you can discover the River Wey. Parking in Guildford includes over 5,000 spaces and a range of car parks. We look forward to welcoming you!
Getting here