**GET RUNWAY READY FOR A TRULY UNIQUE THEATRE EXPERIENCE! ** In a theatrical first, we're taking you onboard a retired British Airways Boeing 747 aircraft at Dunsfold Aerodrome for a truly unique interactive theatre show.
Flight Attendant Juliet Bravo has run through the pre-flight checks and the passengers are all set for a Christmas to remember in sunny Tenerife. As the engines begin to roar and Flight 1564 taxis to the end of the runway, Co-Pilot Mike Oscar has to take evasive action as Captain Charlie Romeo suddenly collapses at the controls.
Stranded at the end of the runway with no more than a packet of peanuts and a pink inflatable rubber ring, Juliet and Mike must keep their heads and maintain passenger safety… but can you help them discover the identity of the Captain's murderer before the emergency crews arrive?
Based on our hugely popular Murder Mystery series (★★★★ "Terrific fun" Daily Mail), you'll visit different parts the aircraft as scenes are played out, interrogate the suspects, and as we're setting it in 1979, why not dress up for the occasion!
With a strictly limited run and only 60 seats per performance, make sure you book your flight for GSC's latest show before they're Boeing, Boeing, Gone!
Suitable for Ages 8+
**ACCESS **It is with regret that due to the confines of the aircraft and the need to use boarding stairs, this performance is not accessible for wheelchair users or patrons with limited mobility. An online 'At Home' performance of Boeing, Boeing, Gone! will be streamed on 18 December, 7.30pm. Tickets £20 per device, for up to 2 persons watching. Booking will for this will open very soon.
**CORPORATE CHRISTMAS PARTIES **We are now taking advance bookings for private parties!
**Dates & Times **Corporate group bookings can be made Monday – Thursday, 28 November – 14 December. We can be fairly flexible on times, but recommend a 5pm start for Christmas parties. We anticipate a 90-minute running time. Suitable for groups up to 60 people. For smaller groups please contact Saffron to discuss your booking.
**Costs **£2250 covers a private performance for up to 60 people. During the event each guest receives a glass of prosecco (or non-alcoholic alternative), mince pie and programme.
Contact Saffron Waller ([email protected]) to discuss your preferred dates and times.
With its original run already sold out, more performances have been added on 17 December. An live online Watch At Home performance will be streamed on 18 December.
Book Tickets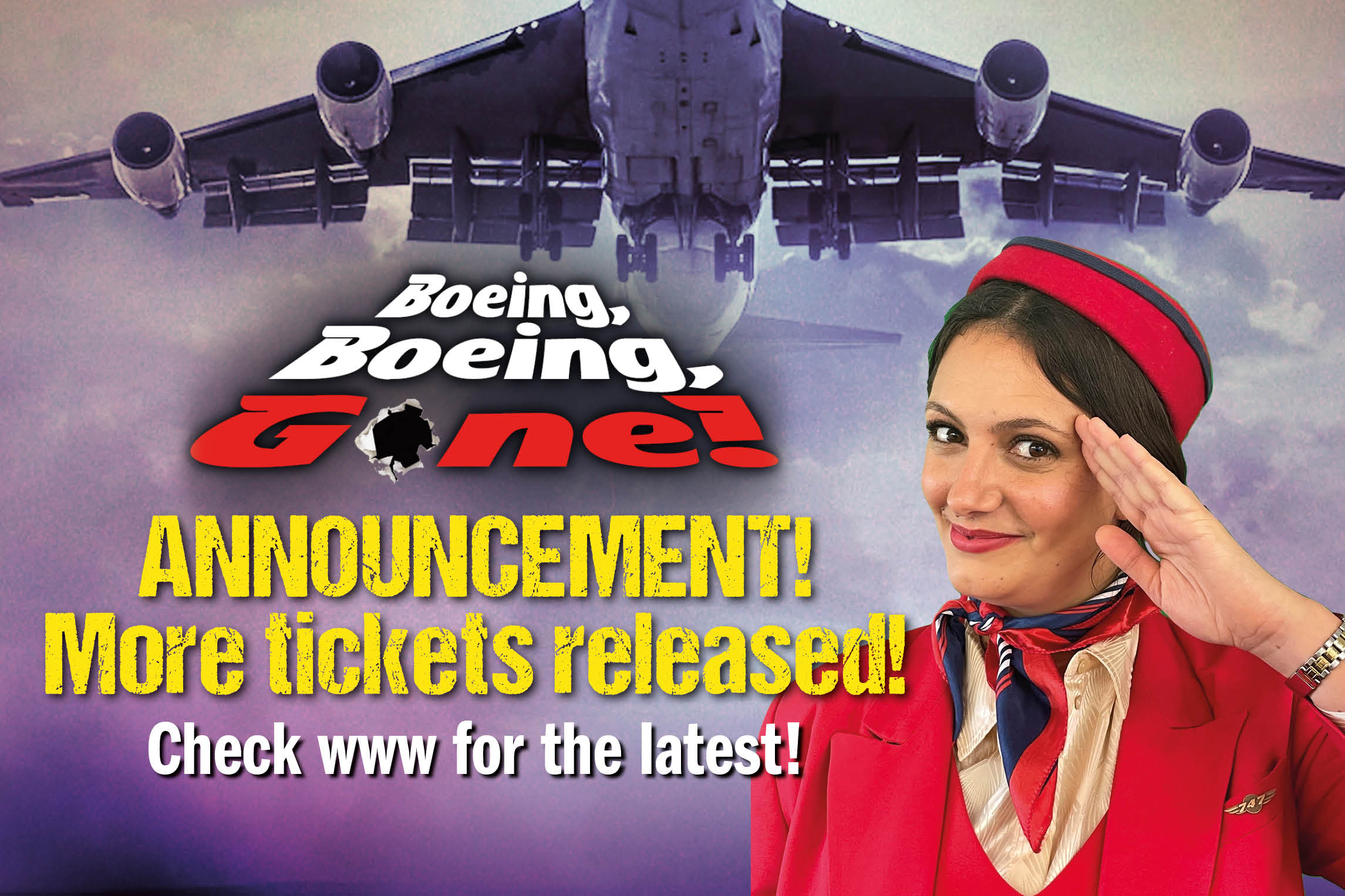 Find us
Stovolds Hill, Dunsfold, Cranleigh