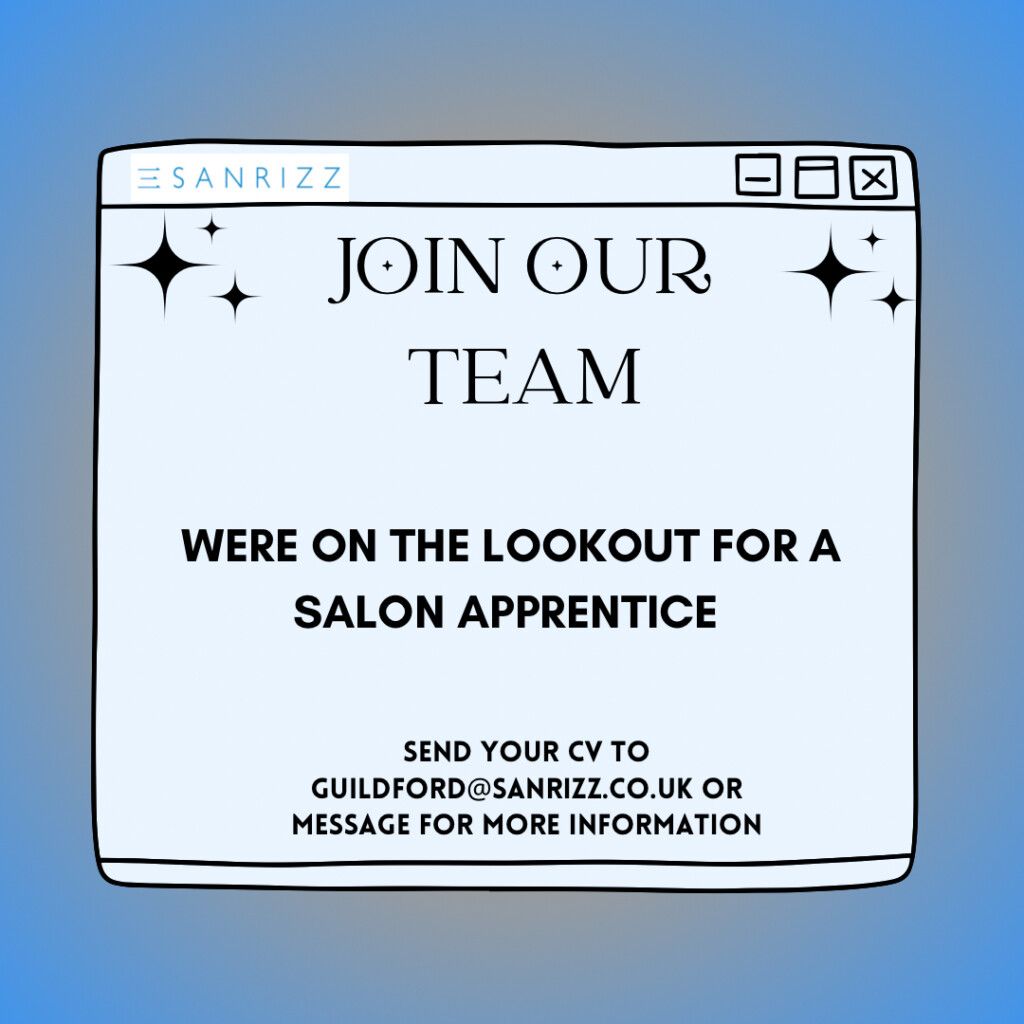 We are looking for an enthusiastic, dedicated and career focused individuals to join the growing Sanrizz team. Email C.V [email protected]
Celebrating a history of 40 years, Sanrizz is one of the most respected and accomplished brands in British hairdressing. Leading the way in style, image for both ladies and men's hair fashion.
We have a full-time career opportunity for an apprentice hairdresser. We require enthusiastic and motivated individuals to assist the team in the smooth running of the salon and provide excellent customer service whilst undertaking NVQ training to become a successful hairstylist. Daily duties will include maintaining a Covid-19 secure environment, keeping the salon clean and tidy, washing hair.
We require: *Candidates must have a real interest in hairdressing as a career: *Be enthusiastic, reliable and hardworking *Have a high standard of personal presentation *A good level of communication skills
We offer: Our career program ensures you will grow from strength to strength with continuous training and education.
Job Types: Full-time, Part-time, Contract, Apprenticeship
Salary: £11,000.00-£23,385.00 per year
Job Types: Full-time, Permanent
Salary: £11,000.00-£23,850.00 per year
Schedule:
8-hour shift Supplemental pay types:
Commission pay Licence/Certification:
Hairdressing NVQ/SVQ Level 2 (preferred)