Skipton Building Society does 'eggcelent' work for Challengers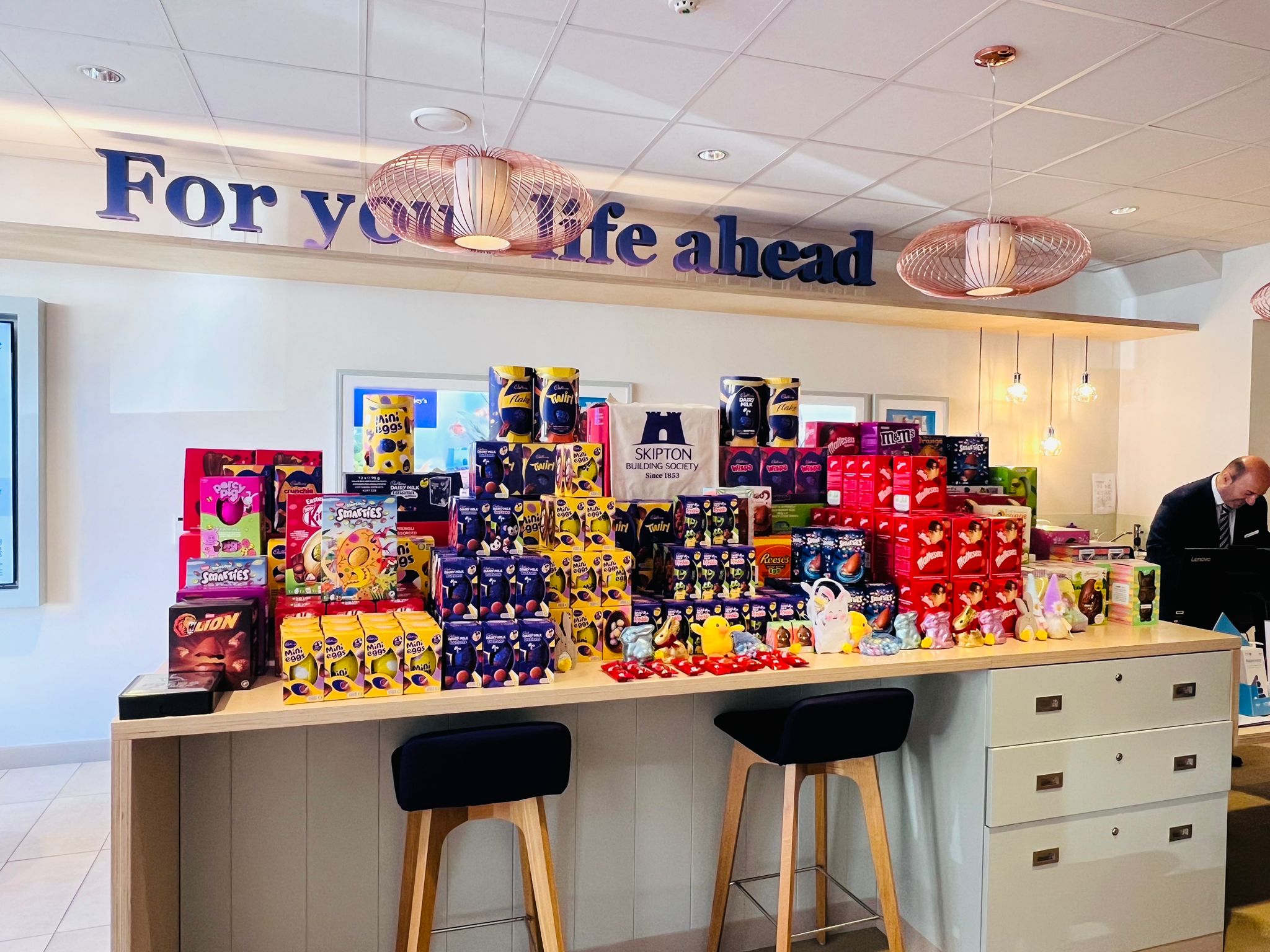 4th April will be an incredibly memorable day for the children supported by Challengers Charity (Guildford).
It represented the handover day of Easter Eggs, kindly and generously donated by the Skipton Building Society customers, as well as a fabulous partnership with Meadow Sports Football Club.
The branch collected over 400 (418 to be exact) Eggs, and were delighted to hand them over to Nick Adams (Partnership Manager, Challengers), in the presence of Mayor Booth (and his Wife) of Guildford, Gary Nicholl (Chairman of Meadow Sports Football Club), and of course, a few of Skipton team. Great to give back and be part of the community in Guilford.
Nick Adams said, "A huge thank you to all the staff and customers at Skipton and the players, coaches and parents at Meadow Sports FC. The 418 easter eggs are going to bring a lot of smiles and joy to all the children & young people at Challengers for Eater; an eggcellent idea. Thank You".
**Gary Nicholl **was overwhelmed by the generosity of his football club, and said there were many similarities between the Charity's objectives and that of the children's football club,"At Meadow Sports, we aim to develop our players sense of community, whilst we offer them a safe, fun and structured playing environment".
Paz Morreale, Branch Leader at Skipton Building Society said, "I am absolutely in awe of the wider group effort, and so happy that we can provide the children at Challengers with a small gift over Easter. I would like to thank Gary, Nick and of course Mayor Booth and Mrs Booth for attending our branch. Thank you to all our generous customers and staff, at what is a difficult time for many people".