Winners of the Experience Guildford Coronation Window Competition: Shooting Star Children's Hospice!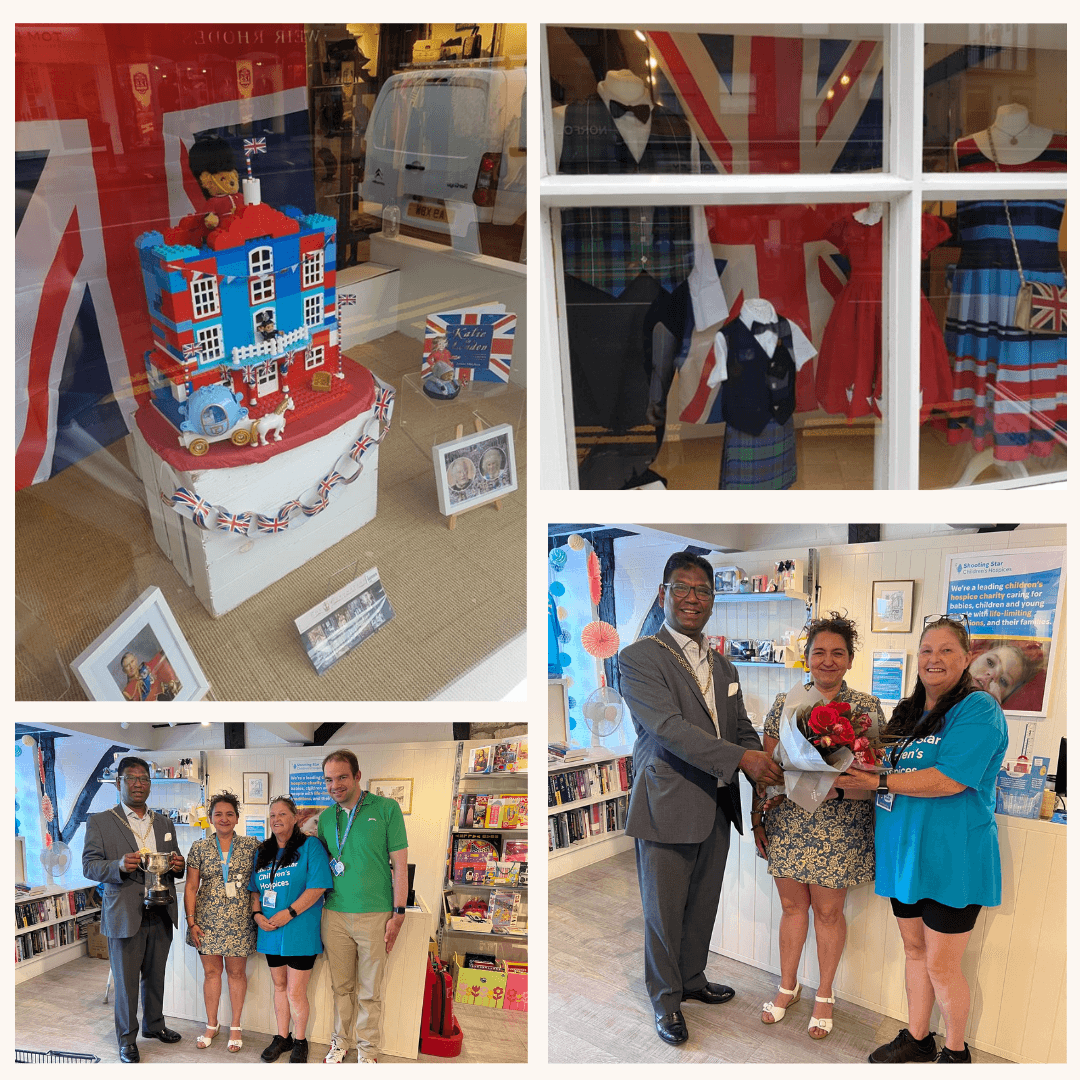 On 13th June, the Mayor presented Joanna Beaumont, Anne Giles and one of the volunteers of Shooting Star Children's Hospices with their trophy and some flowers for the best dressed window for the King's Coronation competition!
Congratulations to Shooting Star on decorating their window so beautifully for his Majesty!