Zero Carbon Guildford wins National Award!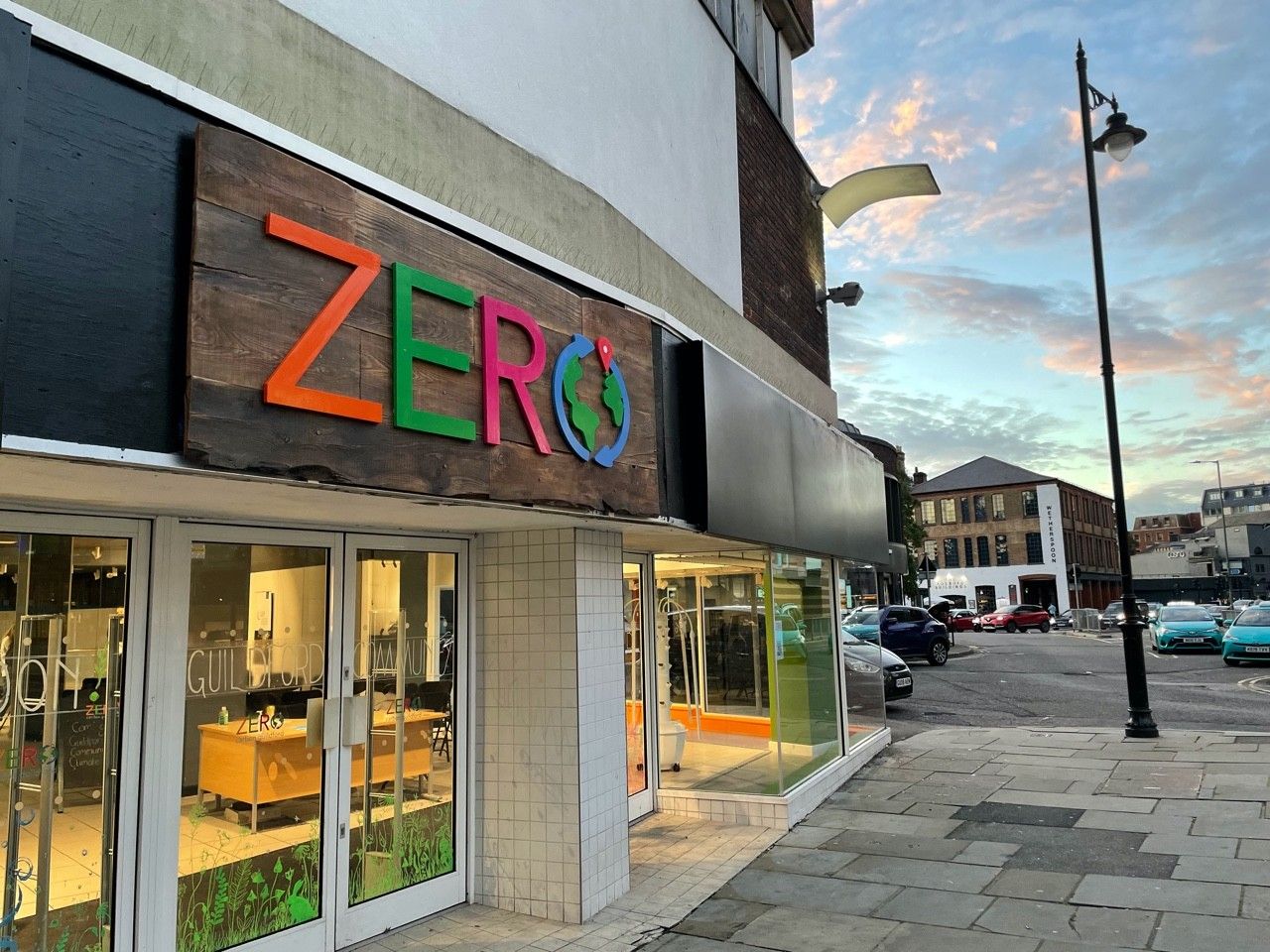 They're absolutely thrilled to announce that last night we were bestowed with the national recognition of receiving the Climate Coalition's Innovative UK Community Project award!
Three of their trustees attended Parliament last night to receive the award, and they were joined by leaders from across the climate movement in the UK, as well as politicians and presenters. The Climate Coalition is the UK's largest collaboration of organisations focused on tackling the climate crisis, from WWF to the Women's Institute, RSPB to the Church of England, so we're thrilled to receive this accolade from a coalition of such well established and respected organisations.
Amazingly they've got to this point solely on the efforts of us all as volunteers, and whilst none of us have ever been involved with the charity for recognition, what a lovely position to be in when they are receiving an award for being quite literally the leading example in the UK of how a community can come together around the shared goals of building a secure future for the people and places we love.
Zero says: "Of course, thank you so much to the Climate Coalition for their recognition of all the hard work put into making the charity a success.
But most of all, a huge THANK YOU and well done to every single one of you, our amazing volunteers, who have all helped to get us to the point of receiving national plaudits.
We've had so many people from the local community contribute to getting us here – from everyone who believed in the vision enough to support our crowdfunder when ZERO didn't even exist, to the dozens of people who helped us patch holes, paint walls and build equipment and displays – and that was before we even opened the doors.
Since then we've had countless people contribute in the day to day running of the space and all our projects. From everyone who serves customers, to the people who collect community fridge deliveries, market and promote what we're up to, the dozens of water testers up and down the Wey, our new crew of Energy Champions delivering home energy surveys, all the people who speak at and organise Sustainable Business Network events, create and design displays, manage volunteers and make them feel welcome, sort baby clothes, monitor the impact of our projects, keep the bugs from eating our delicious vertical farming produce, staff stalls at external events, sort recycling, deal with building maintenance, iron out never ending technology issues, and countless other things that so many of you have selflessly dedicated time to over the past 2 years or so!
The list goes on and on! It's been a truly collaborative effort, which has already been acknowledged by dozens of groups from across the country coming to pick our brains on how we set up. But recognition from the largest coalition of organisations focused on climate action is a real honour. Everyone should feel extremely proud. Here's to another 2 years of accelerating success!"